Lead with GOOD Intentions: Expect GREAT Results
by Dr. V, posted on October 5, 2023
I was honored and humbled to present on the topic, Re-Imagine and Ignite your Brand/Identity, as an invited guest speaker panelist at the NASA Glenn Research Center located in Cleveland, Ohio. I engaged the audience on leading with GOOD intentions in your thoughts, words, and actions to gain great results in re-imagining and igniting your brand. During and after the presentation, people were excited, open, and inspired to self-reflect and discover new innovative meaningful ways to improve their career and life practices.
This honored moment didn't just happen overnight in my career – it happened over the long haul of many grueling years of hard knock experiences of low-paying dead-end jobs, feeling stressed, tired, and unappreciated.
Despite the struggles, I always believed down deep in my heart that I was capable of improving my status and identity/brand by focusing on the principle of intention.
Lead By Assessing Your Intentions
Have you felt unfocused, not good enough, or unhappy at work or in a relationship?
Have you considered changing some lifestyle practices that have been holding you back?
First, let's review the definition of intention. Your intentions are what you mean to do or plan to do. It is understanding your focus and thought processes on delivering a task, idea, and etc.
As you assess your next intention, ask yourself the following questions:
What is my goal?
What do I plan to do?
What do I do very well?
Is this idea or thought appropriate? If not, why or why not?
Do I have the ability, capacity, skills, talent, and intelligence to complete this task?
How will I complete the task?
Do I require additional support? If so, who can support me in accomplishing this intention?
As you think and reflect on new possible outcomes, your mind begins to imagine and process various options. This is part of the brainstorming process that helps you understand and move forward in small manageable steps. At first, you may feel uncertain in how to respond to some of these questions and that is a normal part of the process in understanding with clarity with what you really want to do.
As a life coach, I can support you in figuring out your ideas and thoughts to accomplish your intentions and goals.
Be Optimistic
Having an optimistic view in creating your intention connects your conscious thoughts in aiming you to an outcome that rewards your efforts and brings you joy, happiness, and fulfillment. Being honest with yourself and thinking through your feelings, beliefs, and thoughts reveal your purpose and true intention. Brainstorm and explore your heart and mind until you are genuinely clear on what you believe is the optimal purpose of your thoughts and actions. This mental process helps you to think positively towards your intentions while being authentically true to yourself and others on your real purpose and goal.
For example, if you intend to run a marathon, you will consciously think of various ways to build your skills to complete the race successfully with the highest skill level. You will practice running daily making sure you get enough water, nutrients, and rest to maintain good health. During your training period, you will self-reflect, evaluate, monitor and adjust your fitness routine until you are mentally and physically ready to meet your intentions to run past the finish line - knowing you demonstrated your best effort.
Ultimately, when faced with an opportunity, you want to go in with upbeat intentions to land great results. Consider taking the time to explore what you are thinking, feeling, believing, and what you really want to do and accomplish.
Complete the Action of Intention
Every time you think a thought, say a word, and complete an action, you are sending out your intentions to the world. For example, if you intend or plan to wash clothes and never do the action, the clothes will not get washed. The clothes remain dirty and your intention or plan to wash the clothes never happen until you complete the action of washing the clothes.
Stay Focused
Remember it is important to focus on following-through with your good intention to complete the thought and action step to get GREAT results. Whether your intention lands or not, it is crucial for you to put forth a GOOD intention to understand your ultimate purpose and intent on the situation. Doing this intentional process, shows your inner thoughts of purpose, desire, and represents your mindset at the time of the decision. It is okay to change your mind, but you want to understand why you made a particular decision or how your decision may have positively or negatively shaped an outcome. It's important to reflect on your intent and decision to understand your original intention or why it's important to modify it.
In my transformative experience, I re-imagined my brand through my intention to achieve success in speaking as a NASA panelist speaker – years ago in my mind, even when it looked like it would never happen - but it did.
I improved my skills and created opportunities to grow and build my mindset to fruition. Even at my lowest moment when it looked grim, I believed my situation could get better. I moved from despair to hope. I changed. I got unstuck in my misery and did some intentional thinking to change the outcome. My situation began to look brighter, clearer, and better in gaining fabulous results.
Believe in Yourself from Intention to Action
Do you believe your situation can improve?
Are you willing to stretch your mind and do the actions to improve your situation?
From Intention to Action, I created the following four steps, phrases, and example statements of how I changed my mindset with GOOD intentional thinking with action.
How would you create your four steps of intention to action statements?
Four Steps From Intention to Action Model
| | | |
| --- | --- | --- |
| Step | Intention to Action Step | Dr. V's Intention to Action Statement Example |
| 1 | Lead with a GOOD Intention | To inspire people to change. |
| 2 | Create a Thought | I inspire people to dream big and get results. |
| 3 | Speak the Words | I ignite women at NASA. |
| 4 | Complete the Action | I spoke to people at NASA on re-imagining and igniting their brand and making it work for them. |
It's Never Too Late to Start Over and Create Great Results
Do you feel like it is too late to change your status or trajectory in life?

I am here to share with you the truth - it's never too late to do something new to improve or change your life direction.
Everyone has the capability to re-imagine their brand by focusing on their true intention and making it work for them.
"Intention is the bridge between believing and achieving." Unknown author.
It takes determination and focus of your intention, to re-imagine and ignite your brand, and stay true to you.
Perhaps your intention is to land a new career or promotion, learn a new language or skill, or simply adjust to a new change in your life.
Practice uplifting intentional thought processes and action step statements that will bring you more joy, peace, love, health, success, happiness, transformation and healing into your life.
Believe in yourself.
If you are struggling and want support, I can help you.
DM me and let's get started!
Elevate GREAT Intentions Within Yourself
INVEST IN SERVING OTHERS GLEANS EXCELLENCE
By Dr. V, posted on June 5, 2023
I am happy to share I had the distinct honor to invest and lead a community of young ladies and families in monthly programming for the last four years.
It was indeed a positive, powerful, uplifting and interactive experience for us all. One student shared, "This opportunity helped me to grow and come out of my shell to interact with others! Thank you."
It has been a pleasure for me to pour into our youth and families and inspire them to DREAM BIG and GLEAN EXCELLENCE!
It's in reach for you too.
I charged them to shine, sparkle, grow and enjoy serving others as a JOY to the world!
May God bless you all indeed.
"I wish you power that equals your intelligence and your strength. I wish you success that equals your talent and determination. And I wish you faith." Dr. Betty Shabazz.
With gratitude and love,
Dr. V.
Elevate your POWER from Within.
PROSPEROUS THINKING = PROSPEROUS LIVING
By Dr. V, posted on February 1, 2023
How does PROSPEROUS THINKING = PROSPEROUS LIVING?
To live the life you want, you have to change your thinking from a scarcity mindset to an abundance mindset.
A scarcity mindset is filled with fear, anxiety, and uncertainty; Staying in resistance mode, feeling overwhelmed, and harboring limiting thoughts on not having enough money, time, energy, friends, and etc. Feeling like you are not enough or capable of handling a new task or another project. You feel scared, worried, and stuck.
An abundance mindset brings on a sense of faith, fullness, joy, strength, peace, and understanding that there is more than enough (money, time and etc.) for everyone. You feel satisfied with your positive intentions and efforts that all of your circumstances will work out for your good as time progresses forward.
Recently, I volunteered with young pre-teens and teenager girls on exploring new ways to think positively and prosperously about their dreams and goals. The girls created their own three SMART goals and a vision board full of images of their dreams to inspire them to success. One young girl said, "I am going to make money!" or "I want to learn how to speak Chinese!" Another girl cut-out an image of smiling faces and pasted it on her vision board – she just wanted to be happy around happy people.
It was interesting to see the young ladies smile and get excited about writing down their goals and cutting out magazine images that was making them feel energized by just imagining and feeling what the future dream and goals may actually feel like when it happens.
Even though the dream is not here yet, you can feel happy, accomplished, and complete now and even more so when the goal is achieved.
Are you ready to dream new dreams and create new goals?
At times, it may seem difficult to imagine a new way of thinking and believing to meet your dreams and goals this year. The gloomy, cold weather and long dark days, can make you feel tired, lonely, miserable, and stuck in your thoughts – a scarcity mindset. Sometimes folks barely crawl out of bed for the fear of starting a new day with the same dreary thoughts, boredom or inactivity towards their dreams.
Despite the winter weather blues, your age, health status, or whatever you are struggling with in your life or career, it takes an abundance mindset to overcome sad thoughts and to live the life you want.
I've heard people say, "I am too old to start over" or "It's too late for me to dream".
It's never too late.
In fact, Oprah Winfrey, an accomplished journalist and media mogul, was quoted as saying, "I live in God's dream for me every day!"
Just think, is it really that simple and achievable to dream big and believe that all things are possible everyday?
Whether you are accomplished or just starting out a new adventure this year, take the time to really listen to your heart and see what you really want to do?.
How will you live your dream and grow from feeling tired, lonely, miserable, and stuck to feeling joy, peace, and satisfied?
How can you clear your thoughts, open your mind, and release fear so you can live an abundant mindset?
Perhaps consider writing out your goals and creating a vision board. It's never too late to jump start your New Year's dream this season.
YOU are more than capable to achieving your dream. Just believe.
Elevate Abundance and Prosperity From Within with Dr. V.
As a life coach, I help people get results in believing in their dreams and achieving their heart's desire with prosperous thinking that equals prosperous living.
P.S. It takes one DM to start getting the results you want. Let's chat.
Seven Tips to Recharge your Vibe!
By Dr. V, posted on December 12, 2022

Have you ever felt like you lost your vibe, drive or energy?
I know I have.
Contemplating whether or not, you are losing your "positive" vibe can be very confusing. One minute you feel fine and the next moment you feel lost and confused.
Sometimes it's hard to explain and understand how to view your feelings and emotions. Further, if you know you lost your vibe, it may seem difficult to understand how to bounce back and make it all make sense - so it works for you.
During a business meeting, I observed someone go blank or "lose her vibe" when she forgot what to say - mid-sentence…and couldn't complete her thought. She literally stopped halfway and said - "um I forgot what I was going to say."
In this moment, she was confused, lost and vulnerable.
It was difficult to for her to recall her thoughts to respond to a question.
She completely lost her vibe in that moment.
I am sure we have all been there - flowing in our conversation and the next moment completely forgetful and stumbling over our thoughts in confusion.
It's in these types of stressful moments you may have to slow down and say to yourself, "Ok - what just happened and why am I losing my vibe?"
It could be a variety of reasons internally or externally happening within you that makes you unsure, uncertain or uneasy. And that's ok. Let's work through it.
Simply put, it may be time to recharge your vibe and get back into your groove so you are prepared next time to go with the flow.
How do you recharge your vibe when you feel like you are running out of fuel? Or just not feeling it right now?
Here are seven tips to recharge your vibe:
Stop. Breathe. Rest. Meditate and listen to your thoughts.
Listen to inspirational music.
Talk with a friend.
Journal down your thoughts, feelings and goals.
Do a fun light activity that creates happiness for you.
Reflect on one thing that makes you feel grateful.
Meet with a Coach to support you in fulfilling your dreams and goals.
These seven action steps will support you to not lose your vibe but to jump start you to shift into being authentically "you" again.
The key to success is to understand what happened and move through the pain and shame to regain your power to recharge your vibe back.
Executive coaching helps you to feed your mind with slow and steady conversations to support your action steps to catapult you forward.
Each coaching engagement session will shift you from feeling lost, tired and vulnerable to feeling refreshed, renewed, alive and inspired!
Recharge your vision, purpose and power and make that change in 23!
I can help you Elevate your Vibe from Within.
Email me and let's talk.
Elevate Vibes Within.
Fall into Forgiveness: Heal YOU
By Dr. V, posted on September 20, 2022
Here I am feeling the HOT SUN in Myrtle Beach, South Carolina and looking forward to the next season of change. Change is happening everyday but are you willing to heal any areas of un-forgiveness so that we can live healthier and more fulfilling lives. We all have some fall cleaning to do so why not take inventory of your forgiveness bank and let go of any negative feeling that is not serving you.
Who in your forgiveness bank do you need to forgive?
Of the following five questions, how many describe your thoughts and feelings?
Has someone mistreated you and made you feel offended, sad, angry, and frustrated?
Do you think it is too late to heal and to stop the pain of feeling inadequate or not being enough?
Do you feel like you are walking on egg shells around this person?
Are you struggling in communicating with this person?
Is it difficult to think about forgiving this person and to think differently about this circumstance?
If you said yes to one of the above questions, consider cleaning out your forgiveness bank so you can get back to being you.
Did you know you can change your perspective and begin to heal today?
The path to healing is available for you and will provide you a sense of security, peace, and hope of establishing boundaries that work for you so you don't feel like a wreck around this person(s).
It is important for you to feel heard, acknowledged, and to manage your feelings and emotions because it is hurting you deep in the inside of your body. You may not always say it but you know it is there. The reason why things have not changed is because you are not changing your thoughts, response, communication style, and are dwelling in sadness, pity and shame. It is never too late to start over and to build courage and confidence to forgive yourself and others.
NOW is the time for you to rise up and seek support from someone you trust like an executive coach to help you move forward and feel better on your road to recovery.
In this new autumn season - let's fall into forgiveness and heal you!
WHY FALL?
Tip #1: Fall, Surrender and Release the Pain to discover the new changed you!
Why suffer alone and in silence when you can release your feelings of anger, un-forgiveness, or fear that is held within you?
Why choose to fixate and fester negative thoughts inside of you (old stuck memories) that only hurt you and possibly others around you? (Emotional outbursts of crying, yelling or isolating yourself from enjoying others).
Why are you unwilling to release your fear, sadness, and anger within yourself about others?
WHY RELEASE AND LET IT GO?
Release the pain and let it go so you can feel at-ease and back to your authentic self. If you don't release the anxieties (fear, sadness, anger), it can manifest destructively inside of you physically and fester toxic mental health behaviors and dis-eases ranging from severe illnesses, substance abuse to excessive negative behaviors that may harm your body over time.
BENEFITS TO RELEASING THE PAIN
Tip #2: Release the Anxiety to Feel Calm, Relaxed, Confident and Healthy.
FALL INTO FORGIVENESS
Give yourself the gift of forgiveness. Not forgiving yourself or others only hurts you and not them.
The other person(s) (living or dead) have moved on and probably do not realize they hurt you or know how to heal themselves.
Tip #3: Forgive Yourself and Others: Move FORWARD.
Staying stuck in recycling old pain and toxic stories doesn't serve anyone. It doesn't matter the circumstance. Let's clean out your forgiveness bank together.
HEAL YOU
Heal YOU by creating an intention to move through the negative experiences to learn and grow beyond the negative emotions that are buried inside of you. Create a new vision and feeling by allowing yourself to feel the new uplifting feeling of joy, peace, and contentment. This means if you want to feel happier or joyous, you must create the feeling in a deep, personal, and meditative way.
Healing old wounds takes practice to overcome sadness or a deeply embedded feeling of emotional and mental pain. Executive coaching helps you gain a deeper understanding to overcome the pain in less time.
I can help you.
TRUTH IS…
It's your choice to forgive you and others so you can move forward on creating a healthier lifestyle – not them. I know he/she/they did terrible things to you but it's up to you to release the pain so you can create new happy memories for you. Executive coaching can help you move through the emotional pain to gain effective results.
SERIOUSLY...
If you want to feel the sun on your face while standing on the beach without the pain - close your eyes and imagine what that would feel like to forgive, feel happy, and not hurt again. You cannot control others but you can control and choose how YOU respond.
Tip #4: Give Yourself the Gift of Healing, Truth, Imagination, and Forgiveness.
TRUST THE PROCESS
Research has shown that if we think on positive things and give ourselves permission to feel the positive feelings in the present (even though at first this may feel difficult) you will begin the healing process for you. Executive Coaching will provide you the listening ear and tools required to support you to success.
AFFIRMATION
Affirmations help us to move forward and state a new belief system that helps you to grow and feel better.
Tip #5: I Promise to Forgive Myself and Heal Forward to Peace – Despite Others.
Email me at [email protected]
Elevate Your Forgiveness from Within.
Contact me today.
Dr. V's Five TIPS to FALL into FORGIVENESS and HEAL YOU!
Tip #1: Fall, Surrender and Release the Pain to Discover the New Changed You!
Tip #2: Release the Anxiety to Feel Calm, Relaxed, and Healthy.
Tip #3: Forgive Yourself and Others: Move FORWARD.
Tip #4: Give Yourself the Gift of Healing, Truth, Imagination, and Forgiveness.
Tip #5: Affirmation: I Promise to Forgive Myself and Heal Forward to Peace – Despite Others.
Drop the To-Do List: Courage to Self-Care
By Dr. V, posted on June 22, 2022


Are you tired of running, running, and running?
Is your schedule so packed with things "to do" on your list that you forget to do you?
Are you the type of person that always helps others yet you never help yourself?
I decided to take a long weekend away to travel to New York to celebrate my friend's milestone birthday. Pictured here – I was sitting in an Italian restaurant near Times Square enjoying a cold glass of water, a refreshing glass of sangria, and delicious tasty food that was so tender, it melted in my mouth. Hmp! This food was excellent! Afterwards, I thoroughly enjoyed the Michael Jackson (MJ) Musical off Broadway. I highly recommend it. This was the best musical I have ever experienced to-date. It felt so good to step away from the work hustle bustle to listen, laugh, sing and watch live music entertainment as if I was kid thirty-nine years ago – singing and dancing to the debut of the thirteen minute-long version of the MJ Thriller music video.
When was the last time you took a self-care day or vacation?
A self-care day or vacation is an opportunity to give yourself permission to create a moment just for you - to enjoy, relax away from work or keeping up with a busy "to do" schedule so you feel happy, upbeat, and satisfied.
To get away from work, it takes courage to plan a break away and to do something you want to do – away from the hamster wheel of a busy work life.
Courage is to act without boundaries in the face of fear.
Fear or concerns of losing work momentum, having perfect attendance at work, or thinking your employer or your staff cannot make it without you – makes you stuck working crazy hours and feeling overwhelmed, irritable, sick, or thinking your job can't miss you for a few days or a week.
To stop the constant busy, busy, busy lifestyle, you must plan to redesign your life and make yourself the priority so you get the work-life balance you deserve.
Step up with courage and step down any concerns, fears or obstacles that are holding you back from living the life you desire.
There will always be work to be done - that is expected; however, it is how you choose to manage your life and work that supports and shapes an enjoyable work-life balance that works for you.
Are you satisfied with your work-life balance?
You have the power to create the change within you.
One client explained to me that he worked one job, Monday through Friday, nearly seven days a week and hardly ever took a day off to enjoy a self-care moment, day, or vacation because he felt obligated to work often to stay ahead. In other words, he voluntarily worked beyond his normal hours to keep up with his work tasks. As a result, he felt overworked, unhappy, and tired. He really wanted to enjoy a day off and not feel guilty. He desired an authentic work-life balance - but did not have the courage to create a change that included scheduling himself away from work – to reflect, regroup, and refresh. He was too busy - being busy and missed opportunities to create a schedule that works for him.
The problem was not his work; it was the inability to make himself a priority to create a change, such as building a schedule and lifestyle that provides him more energy to be passionate about his work and also feel good about his personal and professional goals. Of course, having a career is important and at times, you may work more or less hours; however, if you are mentally and physically exhausted daily, tired, not getting any quality sleep, or struggle to take time away from work for you – are you really giving the best version of you every day?
If you keep this pace up, you may burn out physically and emotionally, get sick and give out or lose your job.
If you do not consider a new way of thinking and living, your mind and body may become weak and damaged and you will lose strength, power, and the ability to work at your highest level.
If you become hospitalized or if something fatal happens to you, you and your work will be replaced.
The point is nothing changes until you make the first step to create a change.
Every job has some type of process to request work coverage when someone is away.
I helped my client who was experiencing difficulty with having the courage to manage his work-life goals. I supported him in identifying what he wanted and how to begin the process of change. With my support, he began to think through the necessary steps of what needs to happen to take a day off by notifying others in writing, rearranging meetings, and prioritizing his workloads to complete before leaving. By doing these steps, he began to feel lighter, empowered, and happy.
Remember it is never too late to change because of your age, past experiences, obstacles, or poor choices from the past.
He began to see that taking a day off was not detrimental to his career or his job and that others respected his time to take off for personal reasons. In actuality, he had plenty of time saved to use for personal days to support maintaining a work-life balance; but for various reasons, he kept putting it off. Finally, after several executive coaching engagements, he chose to participate in self-care activities that refueled him to return to work fully present and energized.
He discovered that taking a break from work is advantageous for him and others; the break helped him not only to relax but gave him a fresh perspective about his work and lifestyle practices.
Be courageous and make your work-life goals happen today. You deserve it!
As an executive coach, I support people to create the steps to achieve their dreams, goals, desires, and needs to gain or remain successful in their life work and goals.
Seize the courage to act without fear or concerns by elevating your beliefs from within that bring you happiness and not pain.
Live the thriller life you always wanted but thought was out of reach.
Elevate Courage Within to take a day off without the guilt!
Schedule a consultation today and let's design your next great getaway together!
STOP the STRESS and MOVE FORWARD!

By Dr. V, posted on May 2, 2022
Have you ever felt stressed out?
Did you know by changing your "thoughts" you can "feel" better?
One day I witnessed a friend go through a panic attack prior to boarding an airplane and it changed my perspective on the phrase – STRESSED OUT. Her panic attack was rooted in fear and anxiety.
Definition of stress: "Feeling" an emotional or physical tension.
My friend had stinking anxious "thoughts" that made her "feel" stressed out. The following lists her "thoughts" that made her "feel" emotional and physically tense in her mind and body.
Stinking Stressful Anxious "Thoughts"
I can't board the airplane.
What if the plane crashes?
I am not in control of the airplane.
I cannot stop the airplane or open the window.
Stinking Stressful Emotional Responses
Stressed
Anxious
Nervous
Helplessness
Stinking Stressful Physical Responses
Hands and feet clammy and wet
Eyes dilated and rolling back
Physically uncomfortable and hot
During the month of May, mental health awareness month, I want to bring attention to stopping the stinky stressful "thoughts" that trigger fear and anxiety. Everyone experiences stinky stressful or anxious thoughts; however, it is how you respond to your "thoughts" and fears that really count and impact the results.
If you respond negatively, you may get bad results. If you respond positively, you will get good results.
The choice is yours in how want to work through the stress, fear, anxious or painful thoughts to gain effective results.
Stinking stressful "thoughts" and "feelings" lead to stinking actions that land in stinking results.
How do you change your stinking stressful anxious "thoughts and feelings" so you can STOP the STRESS?
There is no easy and simple answer to this question: however, with proven techniques and exercises of elevating your thinking, you can manage, minimize, or eliminate the noise and chatter of the negative "thoughts and feelings" that cloud clear thinking and get you terrible results. Although it may appear difficult, it is possible to counter these stinking anxious "thoughts" with new, uplifting and positive "thoughts" and get the results you deserve to feel calm, ready and productive by re-focusing your attention on a new focal point.
New Thoughts to Shift Your Mindset
Change your mindset to NEW uplifting THOUGHTS to gain improved FEELINGS.
After hours of waiting in the airport and supporting my friend, she was able to board the airplane by thinking and believing positive thoughts that led to positive actions of experiencing a successful flight and landing.
She changed her mindset by thinking," I can board the plane; the plane will not crash; I trust the pilot; and I am feeling safe and comfortable." She began to feel emotionally calm, relaxed, and assured and physically her hands were now dry, eyes relaxed, and overall, she felt more at-ease.
What changed? Her "thoughts" and then her "feelings".
She rejected the negative "stinky" anxious thoughts of her "losing control" during the airplane by changing her thoughts that internally re-directed her emotional and physical responses from panic to calmness. She did the work of changing her deep-rooted anxious "thoughts" and challenged her fears by doing positive self-talk and eventually calming herself to the point of action of getting on board and arriving home safely.
You have the power, just like my friend, to change your "thoughts" when triggered by fear, stress, or anxiety by choosing to face it with positive self-talk and deep breaths. Eliminate the mind chatter and tell it to STOP and shift your mind like turning off a light switch. Speak words like, "I am ok and I can do this!" or "Everything is working out for my good." Create positive words and phrases that make you feel empowered, light, and resilient. Persevere. Engaging in self-talk shifts your mood and subconsciously makes you feel better and helps to calm your fears and stinky anxious "thoughts".
Elevating your thinking is the first step of my executive coaching empowerment framework. It is the first mindset shift I introduce to clients in the executive coaching engagement model to shift their mindset to gain the results they deserve.
My clients regain confidence and courage to stop the stress and move forward!
I work with professional women and men in overcoming their struggles in their life and career so that they can reboot their life and live the life they have always dreamed of but never thought was possible.
Elevate New Thoughts of Calmness Within.
If this resonates with you, reach out to me and I will support you with stopping the stress and moving forward!
And The TRUTH Is…
By Dr. V, posted on March 16, 2022
I can't wait for summer!
As I anticipate the warmer weather, I was thinking it's time to sit back, relax and remember a few truths about ourselves.
In life, we struggle YET we are SUCCEEDING.
We struggle about getting it "right" and at times, feel helpless, hurt, and confused.
It is in these moments of doubts, we must remember the TRUTH about ourselves.
I want to encourage you to STAND IN YOUR TRUTH and know your value.
TRUTHS
· You are good enough right now.
· No one should ever make you feel uncomfortable.
· Don't let illusions in life become real. (Ignore the illusion!)
· Tell the past, it's over and you can start again tomorrow.
· You have the power to create new experiences that lead to growth and not despair.
· Set the stage, come prepared, and believe in yourself to come out stronger on the other side.
· Stand firm in who you are and not what others "think" negatively about you.
· You are a fabulous person that deserves the very best.
STAND IN YOUR TRUTH and feel invigorated, happy, loved, and victorious!!!
Elevate Your TRUTH Within.
P.S. If this resonates with you, contact me. Let's remember your TRUTH!!!
You Got This in '22!

By Dr. V, posted on January 7, 2022
I don't know who needs to hear it but you are going to have a GREAT 2022!
Why?
Because you have everything you need in this moment to go out there and do it.
Don't let the toxic people, haters, or negative voices bring you down.
You are bigger than your obstacles and bigger than your problems.
Even if you don't know quite what to do, lean into it, and the answer will come.
Stand firm in who you are, believe in yourself, and go out there and do it!
Elevate a GREAT 22 Within!
Contact me for a free consultations today at 216-759-1532, Instagram @drvelevatewithin, @FB under my name.
Are You Seeing the Real Value in You?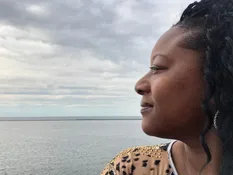 By Dr. V, posted on November 2, 2021

The other day I was watching an antique show expert highlight the value of a rare autographed picture of two famous professional baseball players kneeling besides a young boy. The expert emphasized the rarity, beauty, and condition of this tattered, aged autographed picture to the owner. In amazement, the owner (formerly the young boy in the picture) eyes opened from initially seeing an old, damaged, dated, worthless photograph to now seeing beautiful historical people and images with value, including him, worth thousands of dollars!
What changed his thoughts?
What changed his perspective?
The image didn't change - his did.
The value of his picture was worth more than he originally thought at first - but he couldn't see it.
He couldn't imagine the real value of the picture.
Are you bringing your "best in value" everyday?
Are you seeing the real value in you?
Do you need help seeing your value?
At times, people struggle with seeing their value or self-worth. They focus on the negatives and not their strengths or ability to self-improve. They fixate on seeing failures, gaps, or holes and not pathways to success.
Take the time to move through any negative or limited thoughts and feelings of inferiority. Open your eyes to see your uniqueness, power, beauty, courage and inner strength within.
This self-discovery journey takes mental and emotional work, focus, and action.
I can help you see your real value so you can see it, feel it, believe it, and achieve it!
Know who you are and what you value so it brings you joy, happiness, and completion.
Finding your personal core values, voice, and identity deepens your perspective, knowledge, and awareness to what is important in your life.
Being your "best in value" means authentically showing up and doing what makes you feel good every day.
You have the power to change your life.
Be the real you by doing what makes you happy and brings you fulfillment.
Once you see your value - you will go from feeling tired, confused, lost, tattered or worn out to seeing a healthy great person inside of you!
Elevate your Best Values from within to yield success.
Contact me for a free consultations today at 216-759-1532.
Here I am in "The Land"
Posted by Dr. V, September 20, 2021
Here I am in the middle of the GREAT Lake Erie enjoying the beautiful "land" view of Cleveland, Ohio.
This weekend I enjoyed a relaxing boat tour on the Goodtime 3, floating on the crooked Cuyahoga river.
During the tour, I thought about the rich history and the GREAT people that live here.
People really make their city a GREAT place.
Wherever you are, you are the lifeline of your city and help make it GREAT.
If you want support in making a GREATER change and transformation in your life, consider life coaching.
Life coaching will get you to your goals faster with more confidence, precision, and productivity.
I love my city and the GREAT people I live and work with everyday here and around the world.
Are you making your city GREAT?
Elevate GREATNESS Within.
Contact me for a free consultations today at 216-759-1532, Instagram @drvelevatewithin, @FB under my name.

Reject Stinking Thinking
By Dr. V, posted on July 26, 2021

Are you really open to rejecting stinking thinking in your life?
Do you really want to change some things in your life and start something fresh, new, and exciting?
The first step is to examine your thoughts.
Last month I hosted a life reboot webinar on this topic, "Reject Stinking Thinking" and had a group discussion on moving our thoughts forward so we can reboot our lives and start over to get a fresh start.
Writing down your thoughts and discussing your ideas is a helpful approach to understanding whether you should "grow" or "toss" your thoughts.
Toss stinking thoughts that are unproductive, self-defeating, or just plain unhelpful so you don't get stuck in a bad situation. Grow thoughts by creating power, beliefs, and positive change to seek out more great moments where you feel empowered.
For example, "This thing will never work!" Is this a thought or statement to grow or toss? Of course, we want to toss this thought because it is unhelpful and leads into a negative downward spiral thinking. REJECT stinking thinking!
To think big, it starts with empowering our thoughts so we can enjoy great feelings and results!
In life coaching, I help people think BIG and gain BIG results.
Reciting affirmations is one way to start the process of changing one's thought, such as the following example: I am open to change and bring in new ways of thinking.
I can help you reject stinking thinking and cheer you on to SUCCESS!!!
Start fresh, new, and exciting thoughts within and contact me today.
Nothing will change if you do not make the first move.
Schedule a FREE consultation at 216-759-1532.
Elevate Empowering Thoughts Within.
Riding Through the Pain to Success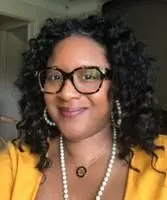 By Dr. V, posted May 20, 2021
The only way to get over it, is to go through it.
Are you riding through a challenge or obstacle?
Are you holding on to emotional and mental pain?
Life has a way of challenging us to weather the storms and seasons of life. Our minds are wired to believe what we program it to do. If you believe you will sink - you will. If you believe you will thrive - you will.
It's your choice.
I read an article where a sailor survived living alone on an abandoned ship for four years - waiting to be rescued.
Imagine he survived rough, rocky waters, with little to no food or water, alone with no help in sight for years. Danger was all around him and he kept his mind focused on the will to live through the pain of loneliness, fear, and abandonment.
How do you hold on in the midst of uncertainty?
Storms are not always predictable. Sometimes you do not have time to gather your thoughts and prepare. You have to be resilient in any season, weather and time. Always ready to face a challenge.
It takes mental practice, focus, inner strength and agility to overcome adversities in life.
Challenges force you to take inventory and brace for effective solutions and not bad ones.
You must access you inner strength and resiliency within to weather the storm by facing challenges head on and pushing through the pain and not over or around it
The fastest way to arrive to any destination is in a straight line. This is similar to life, the most effective way to get through the pain or difficulty is to go straight through it.
Right down through the middle of it.
This is where you will find your courage, strength and peace to forge through any battle.
Feed your mind and heart with words that inspire you and give you hope, such as "I am ready to conquer any battle that comes my way" Or "I accomplish success with strength, courage, wisdom and ease".
Come up with your own uplifting phrase or affirmation to support your mind to imagine inspiring thoughts.
Create new experiences.
Ground yourself with fortitude within.
Your rewards of joy and greater opportunities will come as you name it, call it, meditate and think positively on it - through the dark times to reach the light - the final destination.
You must believe it in your mind in order to achieve.
Trust the journey of life.
I can help you with your vision and cheer you on to your SUCCESS!!!
Seize a fresh perspective within and contact me today. Nothing will change if you don't make the first move.
Schedule a FREE consultation at 216-759-1532 .
Elevate Fortitude Within.
Fresh Perspective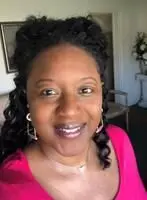 By Dr. V, posted April 7, 2021
Do you need a fresh perspective or change of view?
Recently, I gave myself a few days off from work and detached from all digital communications – just to relax and enjoy a new city, new state, and new experiences with good friends.
Have you ever just "escaped" and allowed yourself time to think and feel?
Spring is a special season to me. It is the beginning of a new season, filled with warmer weather and the promise of a great summer ahead. It is also a beginning of a new chapter for me, as it is my birthday month and a new spiritual awakening of rising to new spaces in life, overcoming obstacles and forging forward embracing greater possibilities and fulfilling experiences.
To celebrate this occasion, I drove to Nashville, Tennessee to explore new terrain and to get away from the hustle and bustle of work, work, and work.
With the bright sun in my eyes, I drove over 8 hours down I-71 South listening to an audible book towards my destination. It was a cool sunny day and the road was wide open with opportunities ahead.
As I was listening intently to the audible, I was distracted with a detour alert that the interstate was closed ahead. Uh-oh! I thought. Why now? All I had was a GPS phone app and was wondering if my phone had lost connection. I was determined to not allow this interruption to disturb my peaceful ride.
Reluctantly, I followed the detour instructions and put on my right blinker and turned my car into a deep bending curve while exiting and entering a new interstate.
I trusted the detour signs and avoided a potential delay. It turns out the detour took me around the closed highway and connected me back to the main interstate – not skipping a beat at all.
Sometimes the delay and detour is the way.
Have you ever trusted a detour or delay?
I arrived to my destination with impeccable time and was ready to just sit back and enjoy this great new community with great friends.
Despite my original plan, the detour did not discourage or stop me from happily traveling down the road. Instead the detour allowed me to move around a potential obstacle and stay on-track – ensuring I arrived safely with no time delay or interruption.
Similarly, life has a way of keeping us safely on track – despite the many roadblocks that surface.
During the trip, I enjoyed very interesting tourist attractions, such as visiting historical sites, such as a plantation, distillery, and historical black colleges and universities that made me think about Nashville's antebellum historical impact on the entire world.
After days of relaxing in a new space, I drove back onto I-71 North towards home reflecting on my travel experiences.
In just a few days, my feelings changed from feeling overwhelmed, anxious, and exhausted to feeling refreshed, calm, and rested.
I returned home with a fresh perspective and a renewed sense of hope.
Despite another driving detour on the return road trip, I was more than prepared to handle this anticipated detour and again, stayed focus to not allow this detour in life to derail my high spirits.
Are you able to stop and reflect? Do you need a moment to clarify those hidden spaces in the back of your mind?
Whether you are able to go on a trip or not, consider taking an opportunity to stop, think, and talk through your decisions to move forward and give yourself the day off and space to explore your true thoughts within.
The growth mindset and process of letting go and being open-minded releases endorphins that help soothe spaces that need inner healing.
To live a powerful life, one has to embrace challenges and detours to catapult to a fresh perspective.
I can help you with your vision and cheer you on to your SUCCESS!!!
Seize a fresh perspective within and contact me today. Nothing will change if you don't make the first move.
Schedule a FREE consultation at 216-759-1532 .
Elevate Fresh Perspectives Within.
Living Life in Confidence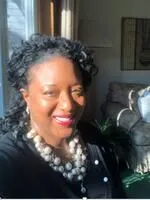 By Dr. V, posted February 28, 2021

This weekend I sat in a bright sunny window at home - embracing the warmth of a bright light, shining in my face.

As I sat there, I thought about the following question:

Are we living our lives in confidence?
I believe I am living in confidence when I stay motivated and inspired to work and live remotely while participating in social distance activities – knowing that one day this pandemic will soon be over and we will fully resume interactive activities with others.
Living and working at home is difficult; however, I participate in every virtual activity you can imagine from coaching clients, teaching graduate students, mentoring young girls to myself exercising in boot camp classes, participating in live cooking shows, church activities and work webinars, meetings, and trainings.
All of these interactive virtual activities have kept me healthy, entertained, and employed during this remote isolation experience and active in servicing others in various communities across the country. Gratefully, I have turned a compromising situation from lemons into lemonade while impacting others in positive, authentic educational and inspirational experiences.
In other words, even though we are living in a pandemic, I am not living and working in despair or in virtual isolation of others.
I am creating positive experiences by standing in the power of my faith, belief practices and confidence.
I stay focused and driven by expecting and hoping for the best, knowing the best is yet to come. A kind of faith that ignites my hopes and dreams that I am living in confidence despite the loneliness and sometimes boredom of it all.

To live a life of confidence, we must first imagine and believe we can do anything we put our mind too.
When you align your mental thoughts together to a goal you really "feel" you will develop an unconquerable confidence and belief that it is possible.
You will feel determined, focused and energized.
You will know "who you are" and nothing will stop you from seeing, feeling, and believing it into fruition.
Transforming your thoughts pushes you through any obstacles and changes your experiences at work and in your personal life to greater achievements.
As we move forward into this next month, I challenge you to live in confidence by following these strategies mentioned of mental imagination and visualization, trusting that you are stronger than what you think and that everything you desire is just one thought away!
I can help you with your vision and cheer you on to your SUCCESS!!!
Seize your CONFIDENCE and contact me today. Nothing will change if you don't make the first move.
Schedule a FREE consultation at 216-759-1532 .
Elevate Within.
Elevate Within in 21 Ways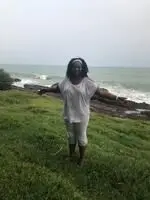 By Dr. V, posted January 21, 2021

We are living in the 21st century - on the 21st year - on the 21 st day.

What are we becoming as a society, community and as an individual?

Personally, my heart is on fire as I am challenging myself to think new thoughts, attack old unhelpful thoughts and accept life lessons as opportunities of growth, renewal, and transition.

In other words, I am letting go and growing with no judgments, no misplaced expectations, and giving up the need to know "how" things will turn out. Why you may ask? Great question. My response is - I believe ALL things will turn out good for me at the end of day.
You must believe first that it is possible and allow the rest to happen naturally.

As you reflect on your past, are you leaning forward and embracing a new year, new vision, and new mindset?
Take the time to create a meaningful life and reap the full of rewards of your hard work and genuine, authentic effort. Be intentional and start today! It's never too late. Your ability to act will defeat any fear. You are your number one resource. Use it wisely.
There is a scripture reference I live by that says (James 1:4 paraphrased) "Perseverance must come to completion through trials to gain success." Consider focusing on your daily input and benefiting in short-term spurts and in long-term outcomes from your daily output.
Together let's turn up to invigorate our day - full of promise and hope of a bright present and successful future.

I encourage you to meditate and apply the following 21 ways to Elevate Within. Post these 21 higher thoughts in your living space (i.e. bedroom, office, lounge area, kitchen refrigerator, and so on) so that you will continually remind yourself to focus on your intention to live a great, happy, joyful and successful life.
Elevate Within in 21 Ways
1. Stand in your Truth.
2. Do your Work.
3. Dream Big and Create Goals.
4. Imagine and Visualize Success.
5. Practice Gratitude.
6. Be Mindful and Pace yourself.
7. Accept yourself and others - As Is.
8. Give and Be Generous.
9. Embrace the Power of Hope.
10. Love yourself first than others.
11. Experience Life.
12. Take a Break.
13. Enjoy Life Now.
14. Reach Out and Communicate with Family and Friends for Support.
15. Forgive yourself and others.
16. Exercise your Body, Mind and Spirit.
17. Stay in Peace.
18. Celebrate.
19. Listen.
20. Meditate, Pray and Write your Thoughts in a Journal.
21. Finish Strong.
I can help you with your vision and cheer you on to your SUCCESS!!!
Seize your SUCCESS now and contact me today. Nothing will change if you don't make the first move.
Schedule a complimentary consultation at 216-759-1532 .
Elevate Within.
Get on Your Mark and Let's Go!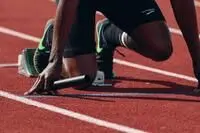 By Dr. V, posted December 20, 2020
Have you reflected on the past and thought about doing new, fun, and exciting things in the future?
Do you have a vision of what you want in your life and career?
Are you ready to jump into a new year?
I encourage you to take a few moments to THINK NOW and create your VISION for the next three months – the first quarter of the year.
GET ON YOUR MARK…
What is it you really want to do in your vision that brings you and/or others joy?
Once you determine this vision, desire, dream and goal, write it down and just think about it.
What does it take to complete this goal? Do you require any special preparations? Is it really possible to celebrate this goal?
NEXT…MEDITATE.
Meditate about your vision, desire, dream and goal. Just walk away from it temporarily and let your thoughts wonder and imagine about the benefits of this goal.
Come back to this idea and in a few moments, hours, or a day. Write down in a journal the action plan it takes to complete this goal.
GET EXCITED ABOUT YOUR VISION, DREAM, DESIRE, AND GOAL…
Imagine the image of your vision.
Cut out a symbolic image of the vision, desire, dream and goal out of a magazine or print the image from a printer.
Write down the specific description and outcome your desire.
Keep the written goal and image of the goal together and put it in a visible space so you can review it many times a day. In fact, read the vision aloud and look at the image often to remind yourself of this new vision coming very soon. To speed up the process, say the vision in front of a mirror. This practice of creating and affirming a vision will raise your level of consciousness to bring this vision, desire, dream and goal into your space so you can experience the desire.
My vision is to support and guide clients in creating and managing their thoughts, tapping into their power, and gaining effective results.
I envision my clients ready to embark upon a new journey with a renewed willingness, openness, strength, endurance, power, and gaining great results.
My clients are happy, joyous, content, peaceful and satisfied with the results.
I know that my gift of coaching, connecting, interpreting, teaching, and guiding my clients will help them obtain their dream, goal, desire and vision much faster and tap into their energy source from within with more expertise and productivity - in less time.
My clients get EFFECTIVE results!
Now is the time for you to create your new vision - YOU have always wanted.
All it takes is a determined thought to begin the investment.
LET'S GO!!!
Let's meet at the starting line together – excited about jumping into a NEW YEAR and a NEW CHAPTER of your life that brings YOU much success and fulfilling moments of GREAT REWARDS.
I can help you with your vision and cheer you on to your SUCCESS!!!
Seize your VISION and start today.
YOU ARE WINNING!!! GO GO GO...
Schedule a complimentary consultation at 216-759-1532 .
Elevate Within.
"We Can't Hear You – You're Muted!"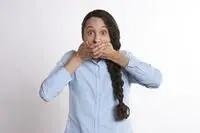 By Dr. V, posted November 11, 2020
"We Can't Hear You – You're Muted!"
How many times do we hear these words during a video conference conversation?
Many times.
In the virtual environment, we all have experienced sitting in a video conference meeting where you silence or mute your audio so others do not hear you or any background noise from your environment.
Muting your audio is a courteous way to provide the speaker the best listening space to be heard by everyone. At times, people just keep talking and talking on mute and then stop when they realize no one heard a word they said moments ago. All you visually see is the muted speaker's lips moving and hearing none of their spoken words. On the other hand, there are people who think they are on mute that keep talking or making noises that distract the listeners.
Either way, muting yourself is now a part of our videoconferencing culture where we must knowingly discern whether to speak or listen to others during a video conference conversation.
My question to you is "How do you unmute your skills, gifts, talents, abilities, goals, and desires so others can see your value?"
In other words, how do you enhance your presence on or off a video conference conversation so you don't feel muted, ignored, or have anxiety during a pandemic, whether at home or at work?
As an executive coach, I recommend building a solid foundation of power by mastering four thoughts to gain powerful results from within. The four pillar of thoughts of the Elevate Within's Executive Coach Success Map SM framework (ECSM) are the following principles and strategies:
1) Elevate Thinking
2) Build
3) Co-Create
4) Affirm
Each step along the ECSM map moves you higher in understanding your thinking, words, and actions whether on a video conference meeting or not.
In the Elevate Within's Executive Coaching Success Map SM , we encourage clients to develop a growth mindset in all situations. Our thinking must align with our words so we can elevate in our beliefs and bring about change and effective results in our lives.
I empower executives to excellence with supportive principles and strategies in gaining success.
If you walk around muted with untapped skills, talents, abilities, and desires within, than no one can hear you or know your true value.
Unmute yourself!
Next time you are having a video conference conversation, remember to unmute yourself by elevating within so we can all hear and understand you.
I can help you tap into your power faster with more precision, skill, and productivity in less time.
Seize your voice and start today!
I want to support you.
Schedule a complimentary consultation at 216-759-1532 and visit elevatewithinllc.com.
Elevate Within
Confidence….It Is Never Too Late…Start Today!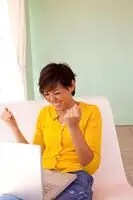 By Dr. V, posted on October 9, 2020
Are you hesitating to make a decision?
Do you feel others don't understand your perspective?
Are you stuck trying to figure out where to start?
I am a witness that it is never too late to gain more confidence, courage and compassion. We are adaptable people that live in great purpose and powerful intentions.
I recall a hard life lesson where I was falsely accused of abusing work finances and it made me feel rejected, angry, and confused. My values of integrity and honesty were challenged and I did not like it. As a result of a tumultuous legal matter, I learned that other people's opinion of me doesn't define who I am nor did I do anything wrong based on facts and truth. The fact was that all the money was accounted for and my budget was indeed balanced. The truth was I have the power to move forward with confidence to feel honorable in my work place practices beyond what others falsely think of me. After much energy work through coaching, I now feel happy, relieved, and affirmed.
How do you overcome barriers at work and in life?
First - it takes courage and confidence to trust and start the process. Right now - you innately have the tools within to responsibly move your life forward. Executive coaching helps you to think through and visualize the action-steps more clearly to gain effective results.
In my research in creating the growth-mindset framework - Executive Coach Empowerment Model (ECEM SM ), I discovered that by supporting my clients to develop their own power, identity, change, and action-steps, they started intuitively building courage, confidence, and compassion in their decision-making processes.
The evidence of who you are is where you find the truth.
People around you feel and sense your truth. As a result of my work experiences, I recreated my career path and transformed my skills to catapult my career into a joyful expression of who I am authentically based on steadfast truth, compassion, and confidence despite what others falsely thought about me.
You too can overcome any barriers you face and gain more confidence by starting with executive coaching in developing your power. As an executive coach, my clients can expect to shift from being stuck to unstuck and gain more confidence and certainty in demonstrating effective decision-making skills.
I can help you tap into your power faster with more precision, skill, and productivity in less time.
Seize your confidence and start today!
I want to support you.
Schedule a complimentary consultation at 216-759-1532 and visit elevatewithinllc.com.
Elevate Within
Manage your Thoughts and Change your Life!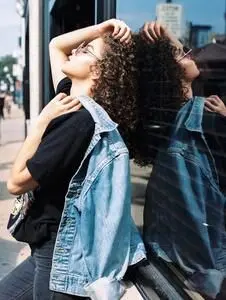 By Dr. V, posted on September 8, 2020
Have you listened to your thoughts lately?
I mean have you really taken the time to process what your thoughts are telling you?
To understand your thoughts, it is important to process and interpret your thoughts and feelings to help you move forward in uncovering your belief system in your life and career.
Why not think great thoughts to achieve great results? You are what you think.
In Elevate Within executive coaching sessions, the executive coach guides the client to elevate their ideas and thoughts as they begin to unravel and move through a particular issue, concern, goal, or outcome. Together, the client and the executive coach respond to self-discovery questions, such as what do you really want to do? What is your goal or outcome you desire? What is your intention? What are you thinking? What are you feeling? All of these self-discovery questions are highlighted in the Elevate Within LLC Executive Coach Success Map SM – First thought of Elevate Thinking. The Executive Coach Success Map SM supports clients in understanding their thought processes so they can master the four thought processes to gain powerful results.
People usually know what they want but are not necessarily sure of how to figure it out - to get unstuck. Executive coaching provides you the space to elevate your belief system, such as your ideas, thoughts, beliefs, values, intentions, visions, desires, and purposes to discover new ways of obtaining your goal or desire.
Transforming your thoughts give you the impetus to push through any obstacles and change your experiences at work and in your personal life to greater achievements.
The bottom line is when you manage your thoughts – you gain powerful experiences !
I can help you tap into your power faster with more precision, skill, and productivity in less time.
Schedule a complimentary consultation at 216-759-1532 and visit elevatewithinllc.com.
Elevate Within
Transform Within!
By Dr. V, posted August 1, 2020
Are you living in your truth?
Is there something you can do now to make your life better?
Think about it - with one step forward - you can change your life toward more effective relationships, career choices, and life experiences.
Imagine a life, career, or relationship that is flourishing - not just living in a lifestyle full of uncertainty, fear, anger, or judgment. Sure we all have life and career problems to manage but how can we do this more effectively? Leaders take on great responsibilities at work and in life but are they really taking care of themselves?
What drives you to transform within?
We are living through a pandemic where we must be aware of our safety and others while interacting in varying environments with people on a daily basis. The way we connect to people has changed. Our lives have been interrupted and now we are challenged to think twice before leaving the house, shopping at the grocery store, or simply eating at a restaurant.
Despite these circumstances and life/career challenges, one thing never changes.
You are your number one resource.
You can choose a growth mindset to live in courage with confidence and not become paralyzed in fear while living and working through a pandemic.
The truth is life and work is what we create. We are strong, compassionate, courageous and confident people.
If you elevate within, you can transform your life. Focus your thoughts and feelings on striving to meet your goals and desires. Partnering with an executive coach is an effective way to manage a growth mindset to live and work in courage and confidence. The executive coaching relationship supports your decisions to transform within in life and at home.
Trust the process of healing, let it go, and move forward.
I can help you tap into your power faster with more precision, skill, and productivity in less time.
Schedule a complimentary consultation at 216-759-1532 and visit elevatewithinllc.com.
Elevate Within
The Power in Re-Creating Yourself!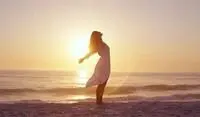 By Dr. V, posted November 29, 2019
Are you just going through the motions at work and at home but are not really sure what to do next?
Have you ever felt a need for a real change in your life and don't know where to start?
Once you realize you need a boost from the everyday grind, you can make a change by taking the steps to re-evaluate your situation and make the intentional effort to move forward. To get moving into action, it helps to talk with someone objective who understands you.
The goal is for you to move from feeling stuck to feeling more alive, valued and energized.
Re-creating yourself means you believe in tapping into your power within to create something new out of something not seen yet. You have the power inside to heal, change and move forward. This renewable power is always accessible within you and will help you recreate more rewarding and fulfilling experiences at work and at home.
Your energy source is ready to ignite your purpose, inner desires, skills, talents, goals and dreams.
Choose to create effective pathways that bring you happiness, fulfillment and positive energy at work and in life. You can power within to recreate yourself now.
I can help you tap into your power faster with more precision, skill, and productivity in less time.
Schedule a complimentary consultation at 216-759-1532 and visit elevatewithinllc.com.
Elevate Within